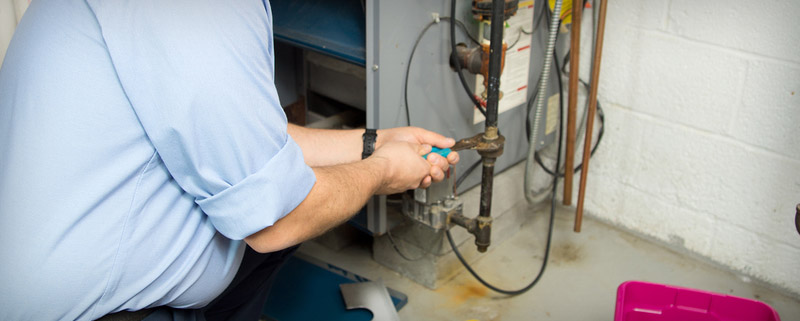 Economy Heating installs all the industry's top brands and manufacturers and carries equipment designed to maximize your energy efficiency and reduce your utility bills. You know you'll get quality when you call Economy Heating to install or replace your homes heating and/or air conditioning system.
Choosing the right heating and cooling contractor can mean the difference between a smooth installation followed by years of trouble-free comfort and an installation that winds up costing you thousand in wasted money and frustration. Before you search for an HVAC contractor, it's important that you do some research about what the job will involve and the company that will be completing the work for you. The majority of our customers come to us thorough references from our happy customers. Our customers know that when they call us, they'll get the job done right the first time with equipment built for decades of operation at peak performance.
The Right Equipment for Your Home:
High Efficiency Oil and Gas Heating Systems
There is an expansive range of choices when choosing an energy efficient oil or gas heating system. Today's modern manufacturers have made amazing advances in energy efficient technologies, making updating your current heating system with Economy Heating one of the best investments you could make for your home.
High Efficiency Gas and Oil Boilers
Many of the greatest technological advances in heating equipment have occurred in the market of gas and oil boilers. Today's boilers are remarkably more advanced than boilers that are now even just 10 years old. Most of these gas and oil boilers have the ability to gauge the outdoor temperature and automatically give you just the perfect levels of heat in your home which can save you hundreds, and even thousands, of dollars year after year. These highly efficient gas and oil boilers are quickly becoming the new benchmark in home boiler technology. The gas and oil boiler experts at Economy Heating can match your home with just the right boiler for your needs.
High Efficiency Central Air Systems
Replacing or installing a new air conditioning system for your home isn't just about trying to stay cool during the summer. The new systems that have come to the market are able to provide more control by letting you determine more than just your homes temperature. Now you can also control the humidity levels in your home. Economy Heating will assist you in finding the perfect cooling system to keep your home cool, properly humidified, and also save you money on your cooling bills!
High Efficiency Heat Pump Systems
Homeowners with electric heat pump systems will be happy to know that they can expect to have a warmer home this winter. Today's technologies allow for hotter heat coming out of your registers making your home toasty warm, just the way you like it. During the summer, you can expect your home to be even more comfortable than it has before due to better dehumidification technology. And to top things off, a heat pump system from Economy Heating can save you hundreds, even thousands of dollars each year in energy savings!
Indoor Air Quality Products
Do you or your family suffer from allergens? There are many great ways to help you deal with dust and allergens in your home. From upgrading your existing filter to systems that will create medical quality air, Economy Heating can get you set up with the right filtration products to deal with all of your indoor air quality issues.
All the Equipment We Install
Force Hot Air
Heat Pumps/Air Conditioning
Electric or Gas Water Heaters
Heating Tune-Ups and Maintenance
Boilers
Thermostats

Baseboard Heating
Radiant Heating
Humidifiers
Electronic Air Cleaners
Filter Replacement
Emergency Services
And Much More!
Brands We Install
Williamson
York
Coleman
Miller
Tempstar
Airco

Goodman
American Standard
Armstrong
Dunkirk
Hallmark
And More!
Schedule an Estimate
Keep your equipment working at peak performance during the cold, northeast winters and hot and humid summer months. Schedule your home heating or cooling service online or call (607) 648-6030 today.